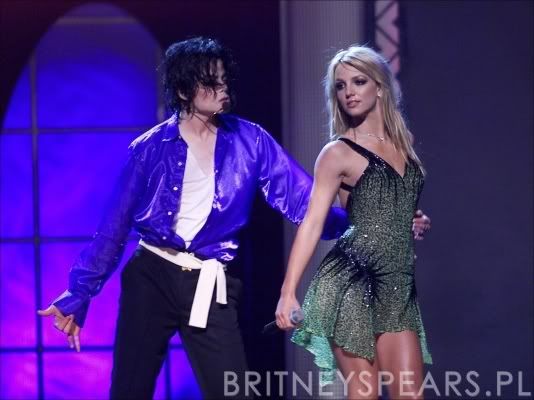 As many will play on repeat "Thriller," "Billy Jean," or even "ABC," remembering Michael for his music and dance moves, his struggles and setbacks will be equally memorable. Michael Jackson took on a nation at a young age, and exploded into a global celebrity beyond what had been seen by anyone other than the Beatles. With all the perks, the home petting zoos and the trials, Michael always seemed to have an inner struggle. As his skin color changed a second star was born, his image in the limelight became tainted by negative publicity and gossip. I can remember when Michael's relationship ended with Lisa Marie Presley, gossip swirled about their sex life and his sexual inadequacies. Tabloids exclaimed that Presley used Michael for the popularity and Michael used the relationship to move past his child abuse allegations. All of this was just one example of where Michael was the joke of critics. He was the star that musically everyone embraced, and the celebrity that took the world with the moon walk as he walked backwards away from scrutiny.
In discussing Michael's legacy, an older woman and fan of Michael said to me, "I don't think there could ever be someone that can fill his shoes, not by his accomplishments, but by his struggles." At I first I agreed. In my lifetime there have been few stars of equal global appeal: Bono, Madonna, and maybe Prince? Even fewer pop artists also have had a similar struggle of identity. Then it occurred to me, maybe Britney Spears. Believe me, I know her career is not comparable in accomplishments to Michael, but her struggles are similar. Britney Spears, along with Justin Timberlake, was a child star on The New Mickey Mouse Club. Like Michael, she began at an early age, and before she was eighteen, she became a celebrity icon. For Britney her identity struggle has verged from her female sexuality. First appearing as a cute, but sexy schoolgirl, she later was spotlighted as a "matured" young adult sex symbol, to what I would call, Amy Winehouse with a twist of Perez Hilton—as her public persona became tainted by media and gossipers.
Where Madonna made strides commanding her public persona, Britney Spears has become a victim of the gender issues and dynamic of a female celebrity. Madonna has also been prey to tabloids, but she has manifested herself into a key figure forging female liberation and sexuality. If Madonna was in control of her public image, Britney Spears was a pawn of promotion. While plenty of female musicians created their own public image, female pop musicians are more often dolled because in the true nature of "pop" music, record labels believe selling sex is the best tactic to appeal to the largest audience. This is also true in hip hop music, where there is a dichotomy of sex epitomized in the difference between Queen Latifa v. Lil' Kim, or clearly explicated, either a woman is a ho or a diva.
In the beginning of her career, Britney Spears was marketed as the girl next door. She was wholesome, pretty, with a naughty school girl skirt. With her second album Opps!...I Did It Again she became more sexualized. The once supportive parents of youthful fans now decried Spears as a whore. There is a good clip about this in Jesus Camp, yes I know Evangelists are crazy anyhow, where a girl states she wouldn't listen to Britney Spears because she's a slut and her mom doesn't allow it. Later, Spears blunders with her child, K-Fed, and drugs painted an image of not only an irresponsible mother, but a weak woman losing control. Like Michael, Britney Spears became the public clown. "Oh my g0d—I see London, I see France, I see Britney Spears'" and we all know the rest. Her image of wholesome turned to trashy. Her sexiness was no longer sexy post pregnancy, weight gain, partying, and all.
Michael's public appeal plummeted and rose like a roller coaster, as his ride in the limelight was long, rewarding and tumultuous. At this time it's hard to foresee Britney Spears career. Now with her sixth album Circus, she has returned to reclaim the throne as Queen of Pop. As many remember Michael today for his record selling hits, probably many of those same people were appalled by the child molestation allegations over fifteen years ago. There is countless number of tabloids pointed at his weight loss, or his face structure. At heart, it felt as though Michael was trying to sculpt himself to the public's liking. Likewise Britney's success will mirror her image, her acceptance and reintegration in pop's cool. While she will probably never have the long lasting impact that Michael has extolled on us, maybe we can also learn from Michael's death, better understanding our desire to hear more gossip, to scrutinize and inspect the lives others, and see that Britney Spears has become a target in a similar way. I'm sorry Michael, thank you for everything, I hope you find peace.
If you enjoyed this article, take a look at these:
Music and the Moment
She Got Her Own Thing: A Look at Neyo's "Independent Woman"
You Remind Me of a Song I Once Knew