Kidz in the Hall:
"Grizzly Man"
In the year of Grizzly Bear, even hip hop artists can't seem to get enough. "Grizzly Man," samples
Grizzly Bear's "Two Weeks,"
and is a refreshing indie/hip hop blend. Kidz in the Hall, comprised of producer Double-O and emcee Naledge, created one of my favorite hip hop albums in 2008,
The In Crowd.
The album featured heavy bass kicks both gritty and indie with Naledge's butter flow crisply dropping lines like "Diamond in the back, sunroof top / Low End Theory tape cause I'm so hip-hop." In hip hop there are many different styles: gangsta, backpacker, underground, southern, dance-pop, etc. These days dance-pop, the dominant radio play, has even become more niche--auto-tune-dance-pop. Kidz in the Hall bring back a dance-pop that is fun, interesting, old school in a way familiar to House of Pain "Jump Around," or EPMD's "You Got to Chill." Their sophomore album,
Land of Make Believe
is set to be released in Feb. 2010--lookout!
Get Busy Committee
: "Razorblades"
Before Grizzly Bear was a sensation there was
The Knife.
LA hip hop group, Get Busy Committee (GBC) have sampled the Knifes "Heartbeats," and made a fantastic hip hop song. This song is just another alternative of what GOOD POP hip hop can sound like. Indie meeting hip hop, is this the future? I hope so. The whole album is pretty fresh, and def. worth a listen. I mean, I'll listen to any hip hop that starts "Kids idolize us / Mothers all despise us." Yeah Mom, what?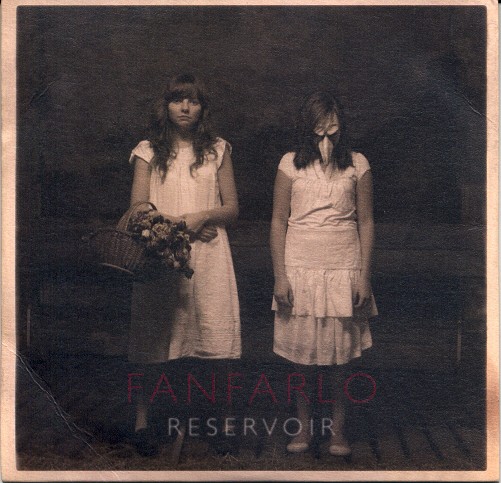 Fanfarlo
: "Finish Line"
Fanfarlo's album,
Reservior
, is a promising debut. "Finish Line" is an excellent example of a band that is familiarly new with flavors of Beirut and Clap Your Hands Say Yeah (CYHSY). Vocalist, Simon Balthazar reminds me Alec Ounsworth of CYHSY, with his trailing lyrics that feel like a baby whining in falsetto (all in a good way). On "Finish Line," and their recent single "The Walls Are Coming Down," Balthazar voice is nicely complimented by horns, cymbals, and happy guitar chords. Also, how can you not like a group that is doing an advent calendar while they tour, which you can
see here.
Throw Me The Statue:
"Noises"
Creaturesque
is the first album by Throw Me The Statue from indie label, Secretly Canadian. The album is filled with styles that range from lo-fi, punk to indie. "Noises" is a mimialist indie rock song that weighs heavily on Scott Reitherman's vocals, which shine. In contrast, "Hi-Fi Goon" has a Weezer-eqsue sound reminiscent of the
Blue Album
, which I recognize is a lofty comparison. "Snowshoes" is heavily laden with drum machine patterns, and lo-fi vocals, providing just another twist to already eclectic album.