"Listen to What You're Missin'" is a
series of posts
consisting of four tracks each week, giving you an updated look at new music. This week is all about fresh and clean hip hop, featuring: Brother Ali & Scarface, J Cole, Fresh Breath Committee, and Kid Sister.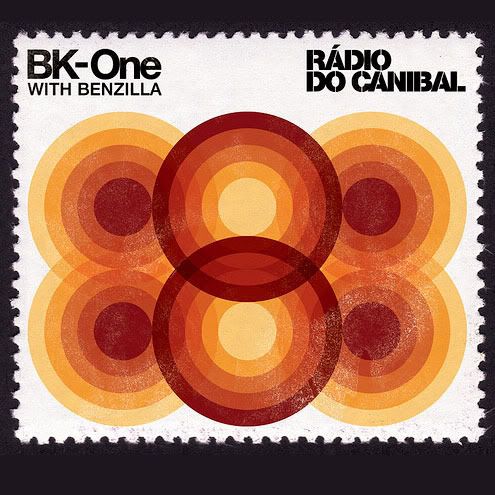 Brother Ali & Scarface
:
"American Nightmare"
Brother Ali and Scarface kill it on "American Nightmare," which is featured on
BK-One's
new album
Rádio Do Canibal
. The album also features Slug, Black Thought, Phonte, and Murs. Released on Rhymesayers, there is plenty of MN flare with production from Benzilla (keep your ear out for this dude) and appearances from I-Self Divine, P.O.S. and Toki Wright. Do I need to say more, oh yeah, thanks for the exclusive Peter Parker. "This is a PETER PARKER, Exclusive" got it, thanks.
J Cole
:
"Dead Presidents Freestyle"
Jay-Z has to have faith in J Cole to let him flow over "Dead President," and J Cole shows why. The first artist signed to Jay-Z's new Roc Nation label, after the release of his appropriately titled mixtape,
The Come Up
. On "Dead Presidents," J Cole spits, "Until I'm rich, ain't no reason to settle it's greed, that make a n*gga wink at the Devil to get some cheese, you couldn't even think on my level even with trees, you couldnt get this deep with a shovel now please." Get a shovel, find a better rapper on the up, please!
Fresh Breath Committee
:
"All Mighty Men"
Press play, breath in, and that's
Fresh Breath Committee
, hip hop's new Wu-Tang sized clan, straight out of Denver, CO. That's right--DENVER--is up on this spot. On "Might Men," you got Kontrast, Fo Chief, and Flawless--and that's only three of the five emcees (and two producers). "All Mighty Men," with its thick 80s synthesizer and club beat, pays it's respect to hip hop--you know HIP HOP, B-boying, DJing, graffiti, and rapping--that's
hip hop
. Their album,
CPR
is set to be released this Thursday (Oct. 8th).
Kid Sister
:
Right Hand Hi"
Don't judge
Kid Sister's
"Right Hand Hi" by its jock jam intro (yeah I go back like that), cause it's only the beginning just like her promising future. "Right Hand Hi," is the new single off A-Trak's boo's new album . The track is a club popper, and the album features similar beats, paying nod to an M.I.A.'s "Bamboo Banger" style production. While this track jumps off, on "Get Fresh" Kid Sister shows off her wax smooth skills, or check out "Telephone" to see a witty take about being a woman in hip hop--"quit calling me!." Her album is set to be released on Fool's Gold soon, and is definitely worth a look if you're tired of listening to BEP and like M.I.A..